Stop Running Injuries Wrecking Your Fitness

Trapped in the frustrating cycle of running injuries, slow recovery, and fear of re-injury?

It's not just the physical pain of injury, but the devastating ripple effect that can derail your entire lifestyle, health and sense of wellbeing.
The impact goes far beyond the immediate discomfort:
You're forced to stop running for recovery, leading to a disheartening loss of fitness.


Sitting out often results in unwanted weight gain.


Your motivation slips away, replaced by an overwhelming sense of frustration and disappointment.


You end up in a downward spiral of recurring injuries, each one more demorsalizing than the last.


Your physiotherapy exercises, while necessary, feel tedious and don't inspire you.
And all the while, you're missing the feeling of clearing your mind with a run, and the satisfaction of pushing yourself to a new personal best.
Running shouldn't have to be like this.
Introducing the Bulletproof Runners Programme.
We know that running isn't just a hobby; it's a way of life.
That's why we've designed a programme that doesn't just target injury prevention but also works to strengthen your whole body for running, boost your motivation, and introduce you to a supportive community of likeminded runners.
With the Bulletproof Runners Programme, you'll discover exactly how to:
Integrate effective, non-boring injury prevention workouts seamlessly into your routine.
Understand and focus your efforts on the exercises that give maximum benefit for your specific needs.
Avoid the overwhelming "paralysis by analysis" caused by too many options.
Gain the support and accountability of a community of fellow runners who know exactly what you're going through.
Our "little and often" approach condenses the most effective exercises into 2-3 twenty-minute workouts each week that easily fit into any schedule.
No more hours spent on monotonous physiotherapy exercises with no end in sight.
We're here to help you get back on your feet, and stay there, once and for all.
Don't let injuries hold you hostage. Reclaim your running and experience the freedom of consistent injury-free running.

As a Bulletproof Runners member, you will:


✅ Build Running Strength
Develop resilience with a whole-body approach.


✅ Avoid Running Injuries
Run more consistently and reach your goals.


✅ Improve Key Running Traits
Build strength, mobility, balance, core control, and stability.


✅ Enjoy Pain-Free Running
Run with confidence, knowing your body is ready for the demands of running.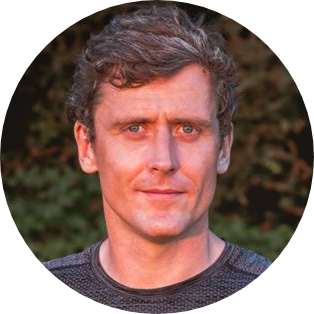 James Dunne

James is a sports rehabilitation therapist and running coach, based in the UK. He's been working with runners from beginner to pro since 2007, and specialises in injury rehab, prevention and biomechanics. James is particularly passionate about supporting people along their journey to becoming lifelong runners, through helping them to remain injury-free.

We'll Provide You With:

🏃‍♂️ Weekly 20-Minute Running Injury Prevention Workouts
Designed to fit into any schedule.



🏃‍♂️ Accountability & Support Group
You're not in this alone. We're here to ensure your success.



🏃‍♂️ On-Demand Q&A Sessions
For any doubts, queries, or support you need.



🏃‍♂️ Expert Rehab Advice
Tailored for runners returning from injury.



🏃‍♂️ On-Demand Follow-Along Workouts
Work out at home, at your convenience.



🏃‍♂️ Bodyweight & Resistance (Weights) Programmes
Choose the training plan that suits you best.



🏃‍♂️ Exclusive Resources for Bulletproof Runners Members
Get the most out of your membership.



🏃‍♂️ Comprehensive Video Tutorials
For each exercise, ensuring you're always on the right track.




Watch These Member
Testimonials
⬇️ ⬇️ ⬇️

Watch These Member
Testimonials
⬇️ ⬇️ ⬇️

These testimonials were kindly submitted by Bulletproof Runners members who participated in the first version of the programme, which we have now further developed into this version of BPR!


Frequently Asked Questions

When can I get started?
At Bulletproof Runners, our training starts as soon as you're ready! It is a completely self-paced online learning resource; you decide when you're ready to start! Every week, there's a different 20-minute follow-along workout to follow and integrate into your training alongside your running.
How long will I have access to the training resources?
As long as you want! After enrolling, you have unlimited access to all the videos and training resources for as long as you maintain your subscription - across any and all devices you own.
What happens if I need to cancel my subscription?
Of course, we would be so sad to see you leave, but if you need to cancel your subscription, you can do so quickly and easily in the "Manage Subscriptions" section of the member's area. You are not tied to a minimum term of membership.
Do you offer a guarantee?
Yes, of course! If you're not satisfied with your purchase, please contact us within the first 30 days of your initial payment and we will give you a full refund.


$250/YEAR
Get 12 months for the price of 10

This is a subscription product billed on a recurring basis. Credit/debit card details are required for to start your free trial. Your card will be billed after 7 days, unless you cancel during the trial period. Cancel your subscription at anytime from the account management page.